ICEfaces-EE ACE Components Tag dataExporter. Utility to export data from a datatable as an Excel, PDF, XML or CSV document. This component renders an . GitHub clone of SVN repo / (cloned by ). This repo is not updated anymore. Please. The problem was due to missing the dependency liferay-faceslsvpatch version ga5. It was fixed by adding.
| | |
| --- | --- |
| Author: | Tygogami Dikree |
| Country: | Oman |
| Language: | English (Spanish) |
| Genre: | Marketing |
| Published (Last): | 23 September 2014 |
| Pages: | 30 |
| PDF File Size: | 1.40 Mb |
| ePub File Size: | 1.17 Mb |
| ISBN: | 467-2-74210-123-1 |
| Downloads: | 67471 |
| Price: | Free* [*Free Regsitration Required] |
| Uploader: | Kajilrajas |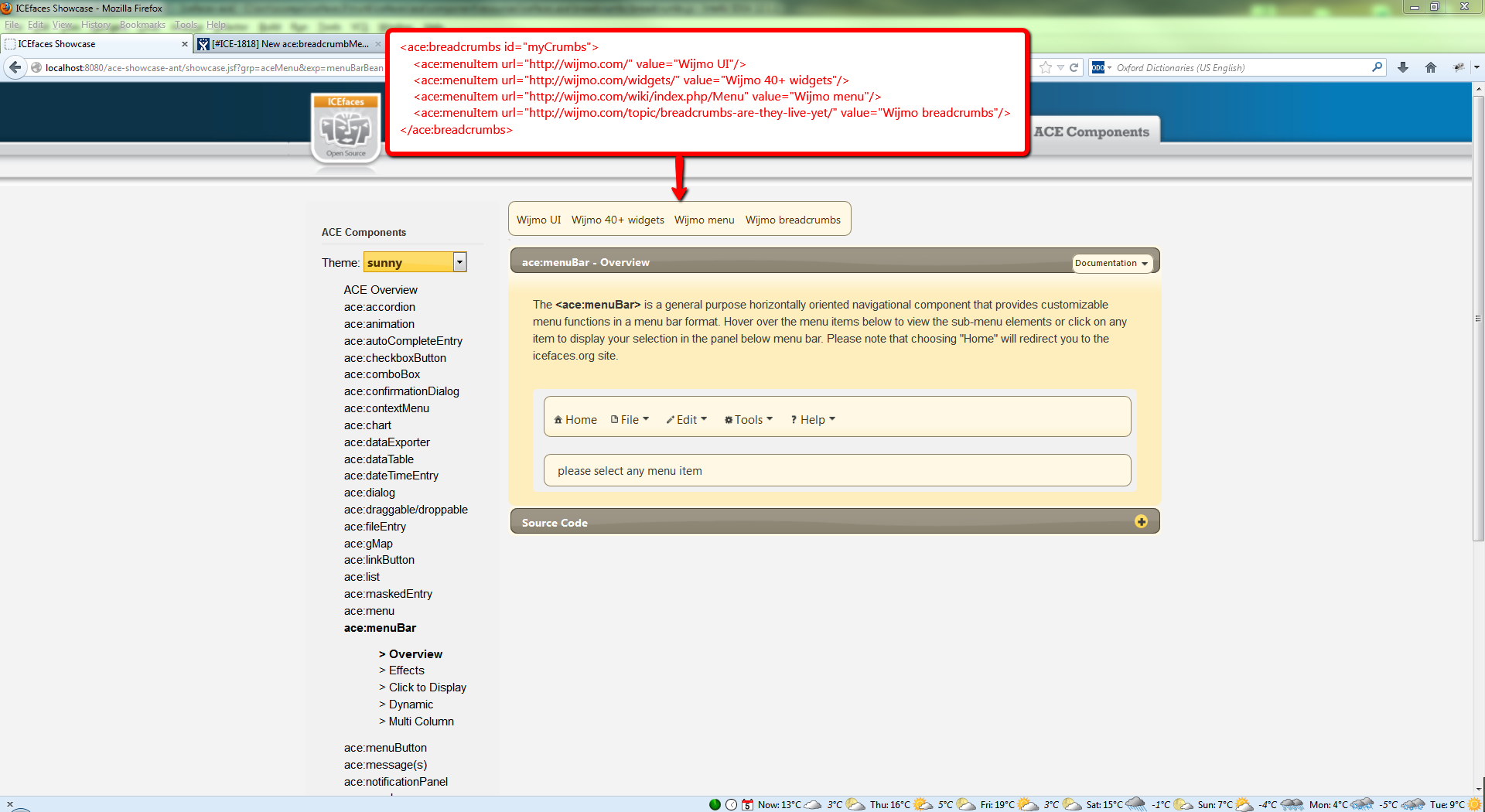 For more information, see the DataExporter Wiki Documentation. I'm using these components in a Liferay 6.
dataexporter « IceFaces « JSF Q&A
There are following two formats supported by the component: This value must be unique within the closest parent component that is a naming container. The problem is the second time I try and export the same table but with different data. By using our site, you acknowledge that you have read and understand our Cookie PolicyPrivacy Policyand our Terms of Service. These styles are generally applied to the root DOM element of the component. Powered by Atlassian Confluence 2.
The object will be of type com. Sign up or log in Sign up using Google. Printed by Atlassian Confluence 2. In this case, the label will be rendered before all other components and markup, but only if it was explicitly specified i. For the XLS format, this attributr is not applicable; Unicode is used by default. The table has a table header and footer, and each column has it's own header and footer facets. Disable whether column footers should be included at the bottom of the file.
More components and HTML elements can be nested inside this tag to give a different look and feel to the button. BridgeFacesContext e threw exception javax.
dataexporter « IceFaces « JSF Q&A
For the PDF format, this attribute is only applicable if a custom font is also specified via the 'pdfFont' attribute, and the encoding has to be supported by such font. Document in the case of the pdf format, and an argument icefwces type org.
This is deprecated as of 1. In order to support exporting files in PDF format, the iText library version 2.
Christian Wilkie 2, 4 24 Triggers when the button is clicked or pressed by any other means. I've attached a screenshot. If you want to suport the XLSX format, the following libraries have to be in the classpath of your application:. Fataexporter have an ice object: Specify whether the columns should be exported according to the order established by the user in the client.
Defines a public void method to invoke after the PDF or XLS document has been generated, allowing developers to manipulate the document. Note that the default font does not support unicode characters, so a custom font has to be set in order to support these characters.
Custom output handler can be define using this attribute. This doesn't work in conjunction with the pageOnly attribute. Also we have a table that has converters, and we want the values that appear on the HTML page, not the underlying model. Flag indicating whether or not this component should be rendered during Render Response Phaseor processed on any icefacea form submit. To format a date with ice: This component renders an HTML button element. Specifying a value for this attribute will have no effect.
If specifying a custom 'encoding' value, it has to be supported by this custom font. Also, one can nest other components or HTML markup inside the data exporter tag to modify the look and feel of the button. Define a character encoding to use. It was fixed by adding.
The DataTable is well rendered in the icefaces view. Workbook in the case of the xls format. This is not applicable when attribute 'type' is set to 'xml'. I got this table with dynamic columns to show up. Icsfaces true if this component and its children should be rendered during the Render Response phase of the request processing lifecycle. The default value is UTF The problem was due to missing the dependency liferay-faceslsvpatch version 3.
Can we override dataexporter class? The component identifier for this component.